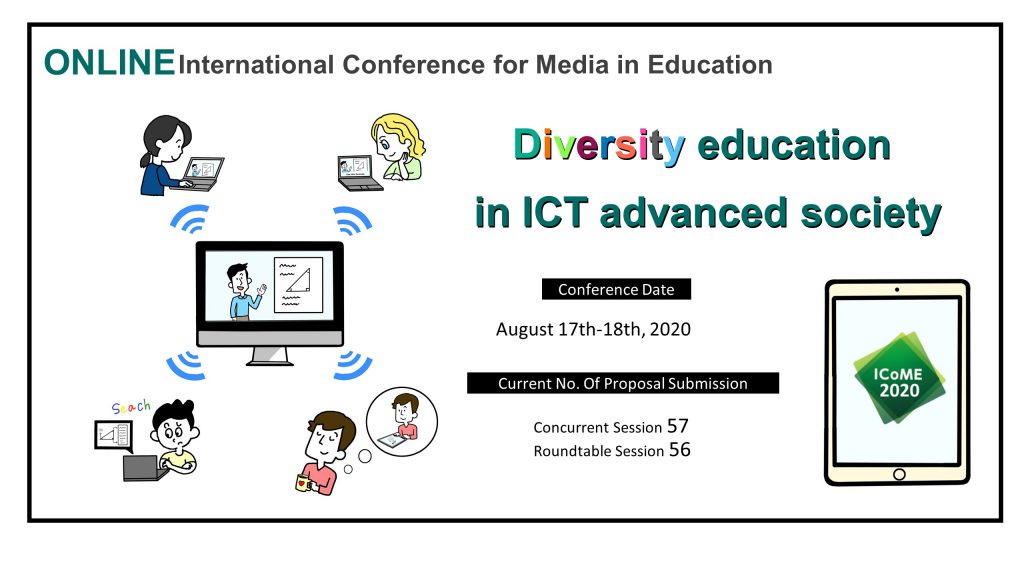 How to Join ICoME2020
Text of the Welcome Video Clip
---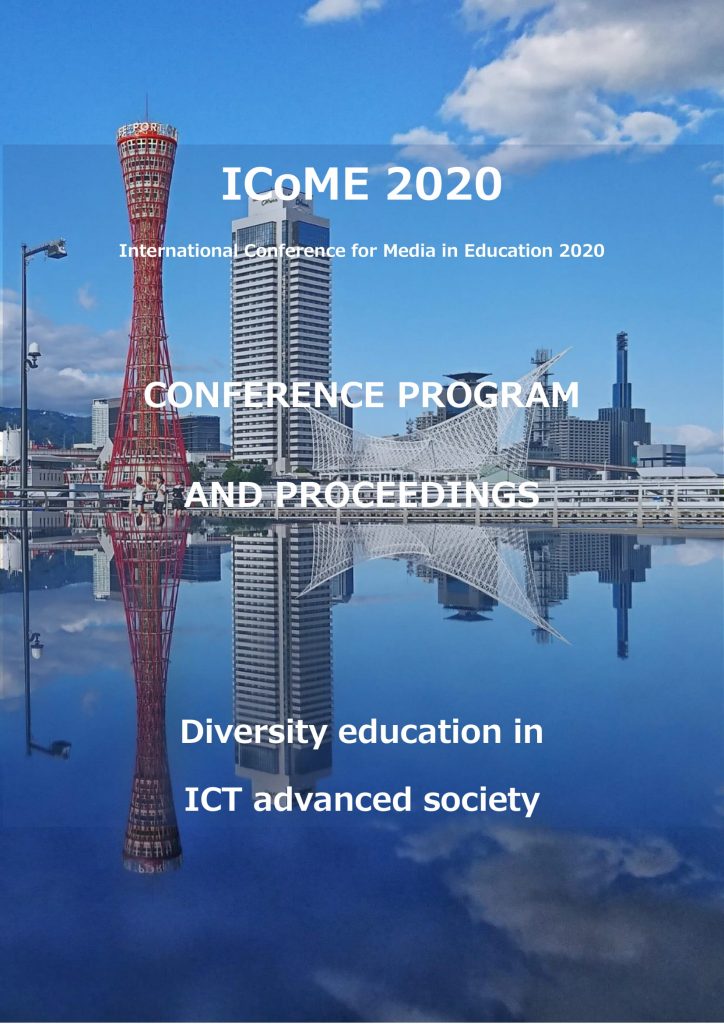 Download ICoME2020 Program & Proceedings
Final version of the Program & Proceedings can be downloaded
Presentation Order
---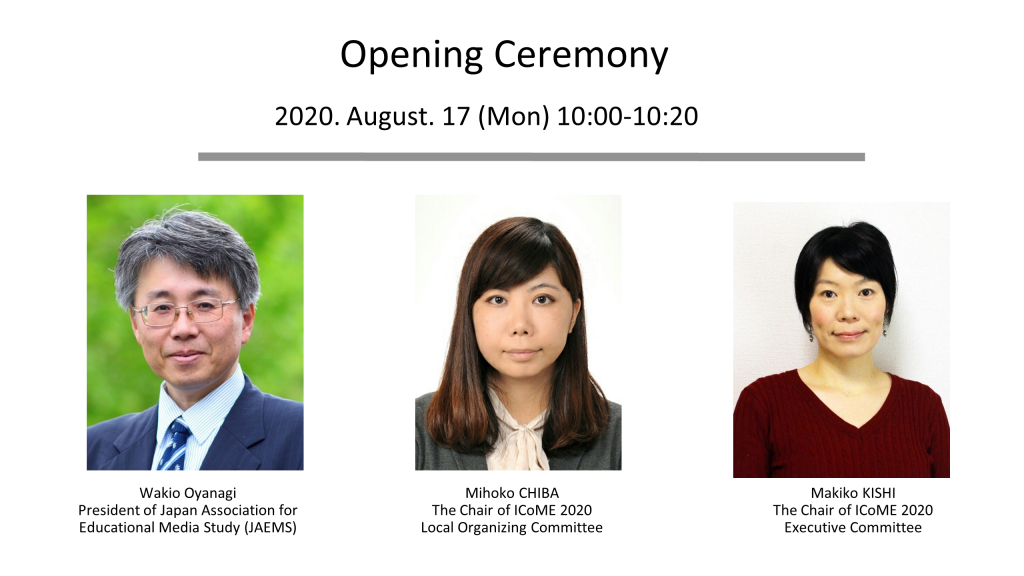 Opening Ceremony
(August 17th,10:00-10:20 JST)
Welcome address by
Prof. Wakio Oyanagi (President of JAEMS),
Prof. Mihoko Chiba (Chair of ICoME 2020 Local Organizing Committee) &
Prof. Makiko Kishi (Chair of ICoME 2020 Executive Committee)
---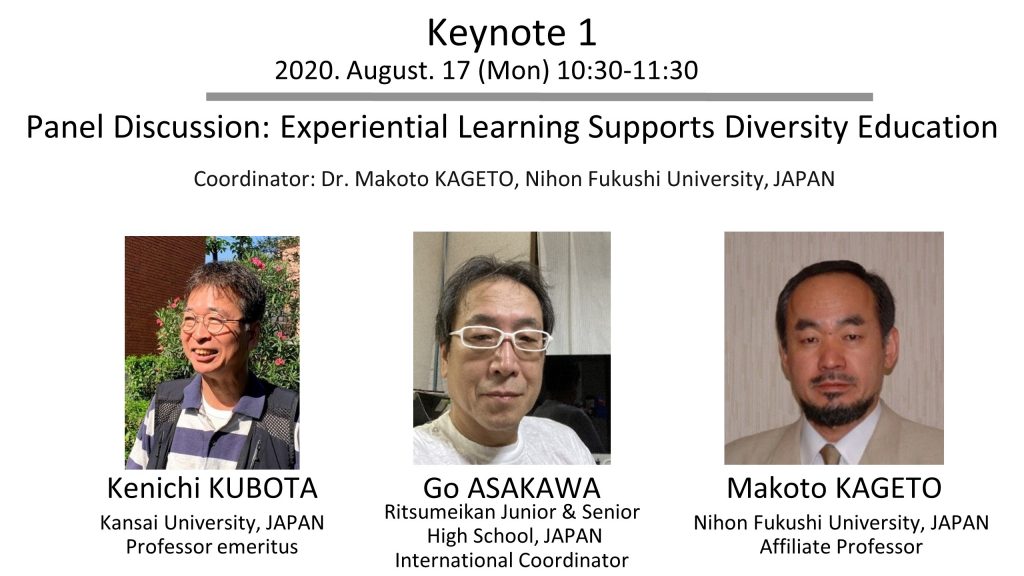 Keynote 1
(Panel Discussion)
(August 17th,10:30-11:30 JST)
---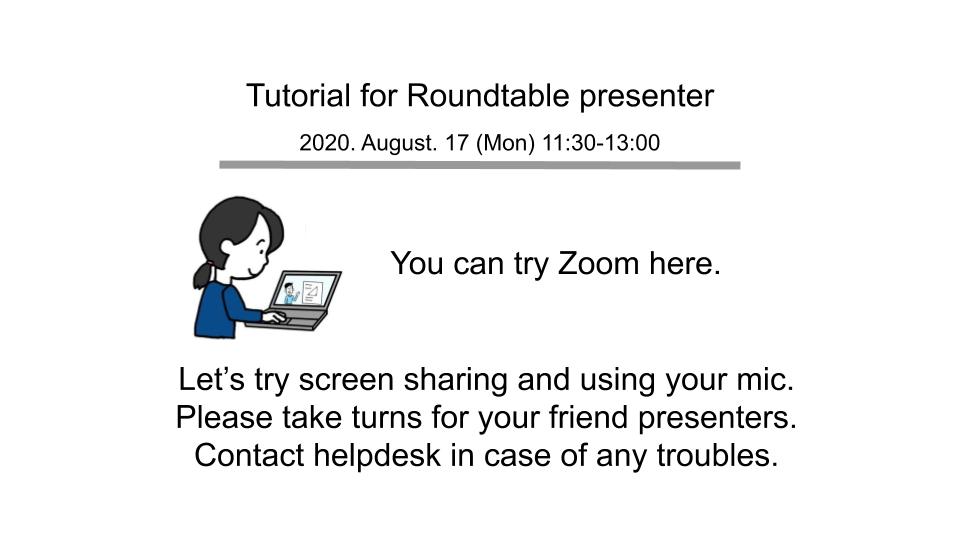 Tutorial for Roundtable presenter
(August 17th,11:30-13:00 JST)
---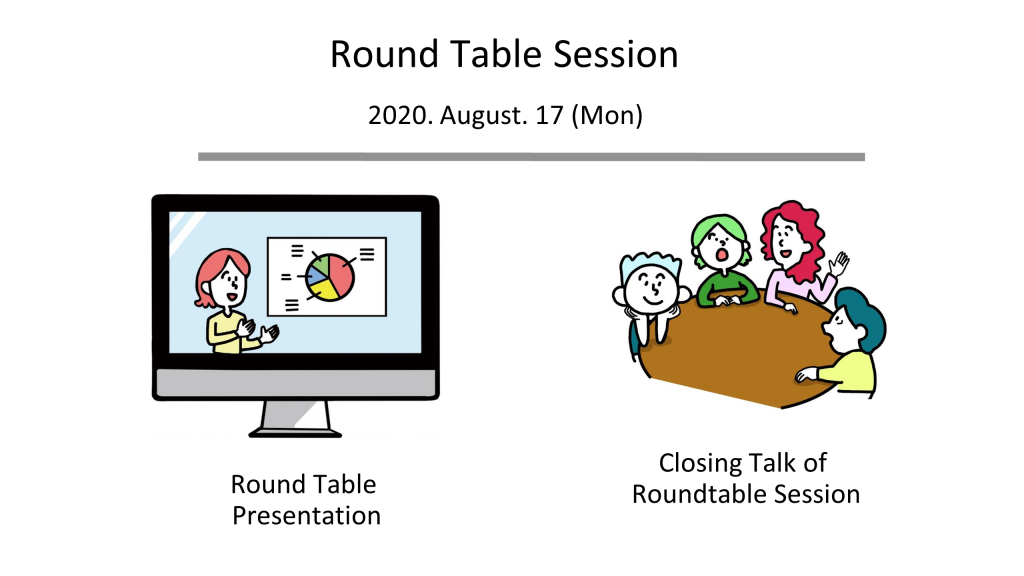 Roundtable Session
Every session including opening and closing talk will be held separately in each room for presenters
Opening Talk of Roundtable Session (August 17th,13:00-13:15 JST)
Roundtable Session 1 (August 17th,13:30-15:00 JST)
Roundtable Session 2 (August 17th,15:15-16:45 JST)
Closing Talk of Roundtable Session (August 17th,17:15-17:45 JST)
---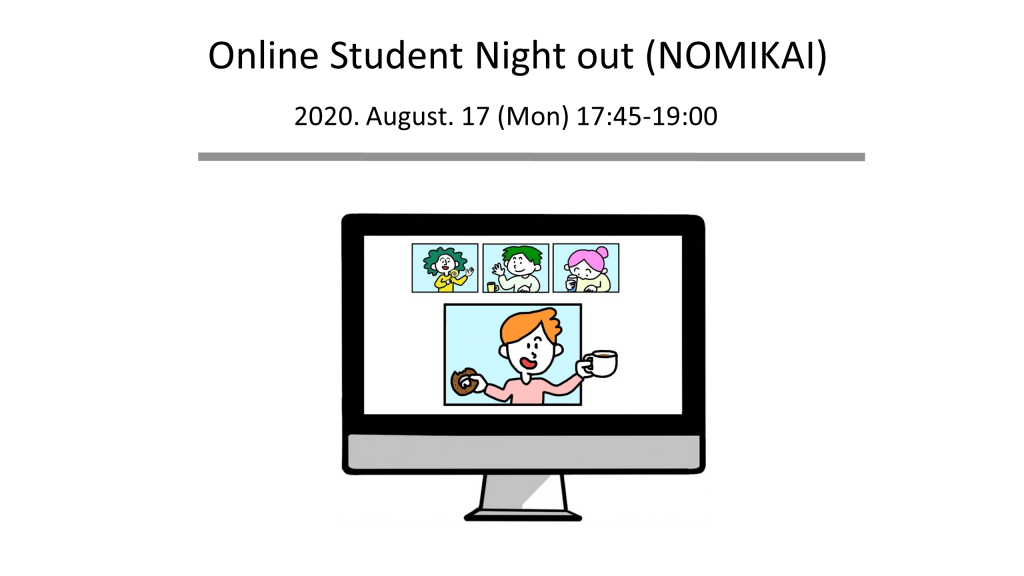 Online Student Night out (NOMIKAI Session)
(August 17th, 17:45-19:00 JST)
---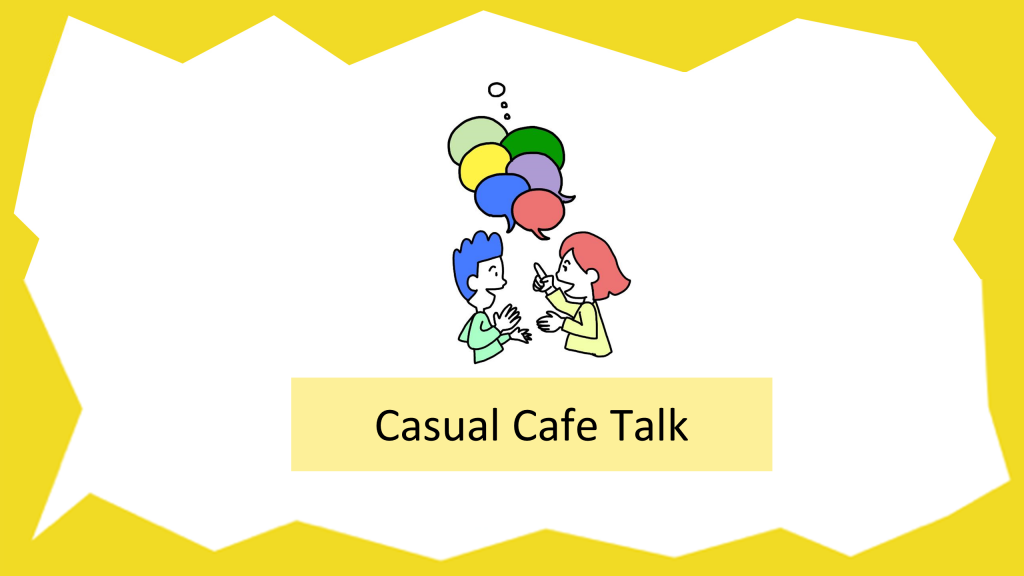 Casual Café Talk
(August 18th, 10:00-11:00 JST)
---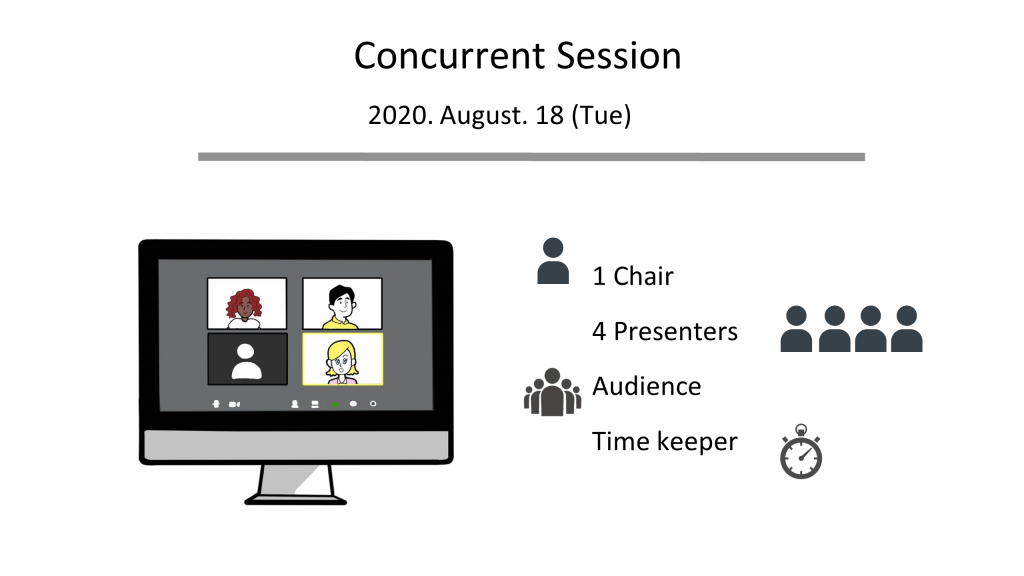 ---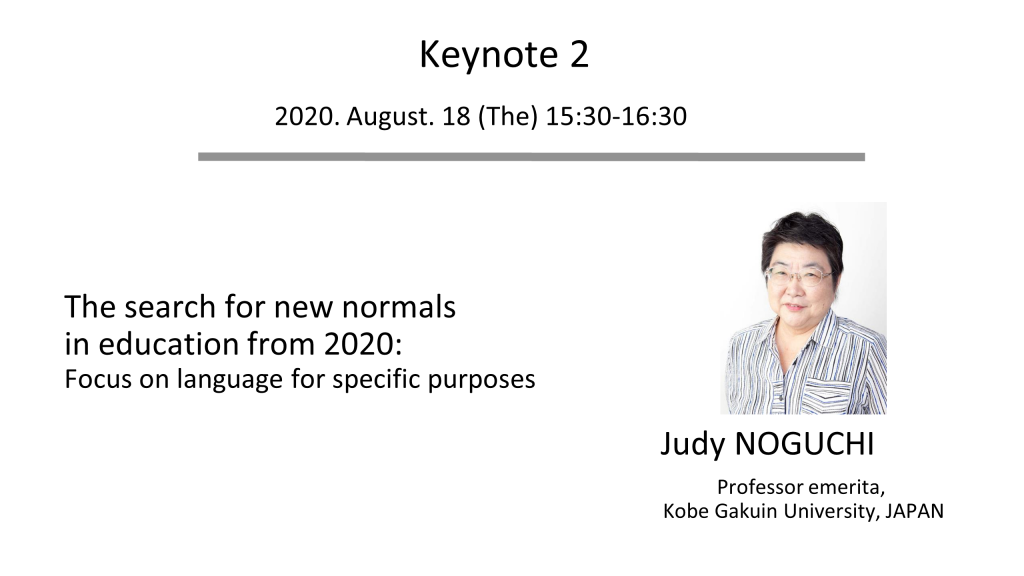 Keynote 2
(August 18th, 15:30-16:30 JST)
---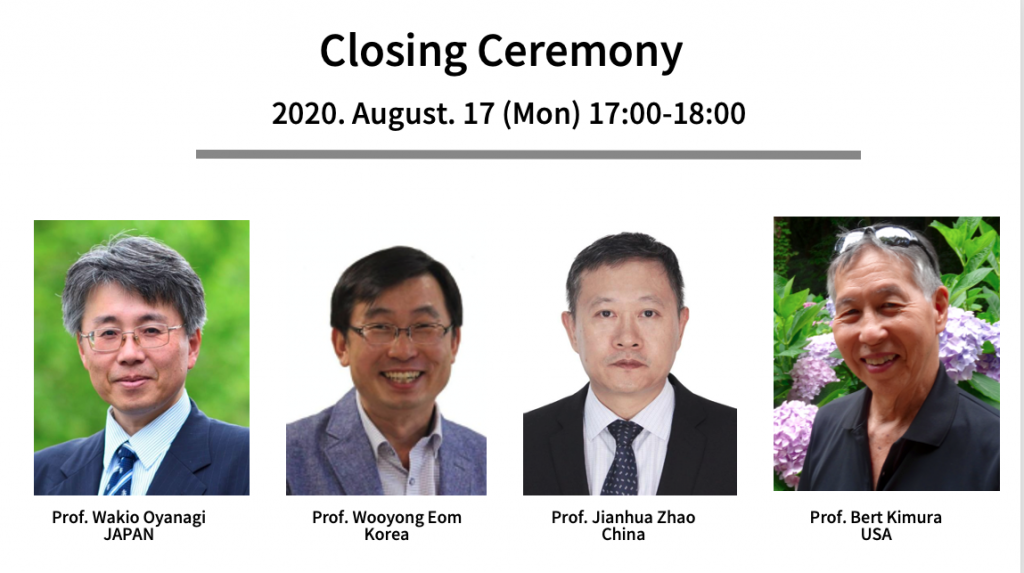 Closing Ceremony
– Representative Talk
Prof. Wakio OYANAGI(JAPAN)
Prof. Wooyong Eom (KOREA)
Prof. Jianhua Zhao (CHINA)
Prof. Bert Kimura (USA)
– Young Scholar Awards
– Information on ICoME2021
– Closing Remarks
---
FAQ
Q1: Where can I see the general flow? / When is my presentation?
A1: Please check here and the proceedings file at the top of this page.
Q2: What program can I join in the conference? Could I only participate in the session I will do the presentation?
A2: All registered participants can jump into every session as audiences. Zoom links can be found on this page with buttons.
Q3: How could I make the presentation? How about the Q&A discussion?
A3: Please check the video instruction (script). And for roundtable presenters, you can test the connection and screen-sharing during the tutorial time.
Q4: What should the participants do if they cannot log in to the conference?
A4: If you the Zoom link does not work, please test https://zoom.us/test first, and if zoom works well on your computer still not for ICoME, please tell us the room you cannot get in via contact e-mail address.
Q5: What is Casual Cafe talk? Which groups should I participate in?
A5: We have a special page. Registration for the group is recommended, so please check the e-mail regarding this.
Q6: What is Online Student Night out (NOMIKAI Session) ? What do I need to?
A6: This is an informal session for participants on the first day. Non-students are also more than welcomed to join this Zoom break out room with students.
Q7: What is the evaluation criteria of the Young Scholar Awards?
A7: The rubric for roundtable evaluation has informed at the bottom of this page.
Q8: What is the difference between the concurrent and round table sessions?
A8: The presentation type is explained on our web site.
Q9: If the first author could not do the presentation by emergency, should somebody else do the presentation?
A9: We accept the co-authors' presentation in such cases. If no one can replace the presentation, we cancel the slot as No-Show.
Q10: Which online video conference platform will be used?
A10: We use Zoom this year. You can test zoom using this link.
Q11: To whom should the participants ask for help?
A11: We have an office as a help center. You can contact us via e-mail shown below.
Q12: Can my colleague/friends can join the conference? Can I share the link to this page?
A12: We can accept only the registered participants. This page is not connected to the menu because we share this link only with registered participants via e-mail.
Our Zoom license has been coordinated depending on the registered number so that we cannot accept any more participants. We hope your friends can join us at ICoME 2021!
Q13: How can we use Zoom from mainland China?
A13: Zoom web client is recommended. Please check how to use on your browser from official support page (Link in Chinese).
---
Contact Us
icome2020@icome.media
Help desk(during the conference)